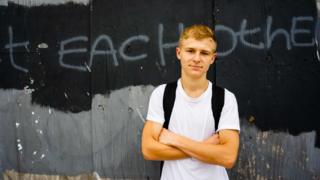 John-Russell Barnes has three part-time jobs to help support his mother and sisters. But that's not what makes the 18-year-old from Hastings unusual.
He's a white working-class boy who is going to university.
More than half a million new students will be heading off to start at universities across the UK this term, with record numbers set to enter despite all the Covid complications.
But white males from low-income families are the "least likely" group to be going, according to the most recent figures from the Department for Education.
Left behind
Among state school youngsters not on free school meals, 45% go on to higher education by the age of 19. Those more disadvantaged students, eligible for free school meals, have a lower entry rate of 26%.
But for
…
Read More