The teacher response was higher, about 48%.
LPS officials said the response rate is typical for surveys regularly given to parents, and enough from which to draw some conclusions, including that a majority of parents feel remote learning is going well.
"Generally, people with strong feelings about these things are the ones more likely to respond," said Matt Larson, LPS associate superintendent of instruction. "We can certainly, I think, come to the conclusion that for the majority of parents, they perceive remote learning is working well for them at this time."
A majority of parents — between 78% and 65% of the 3,326 parents who responded — agreed or strongly agreed that their student's remote learning was going well so far. The highest percentages were with grades 2-5 and high school students doing remote learning full-time.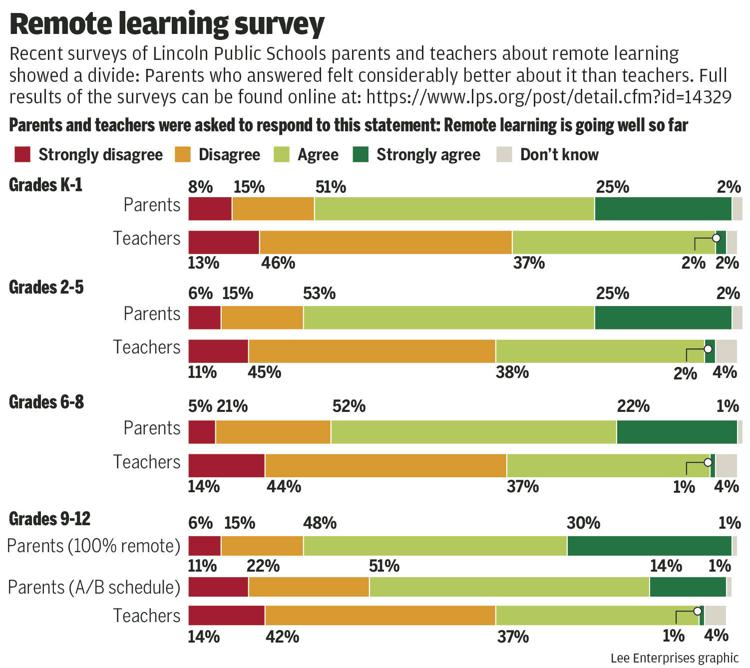 Teachers' responses told a different story: Just 38% to 41% felt remote learning was
…
Read More