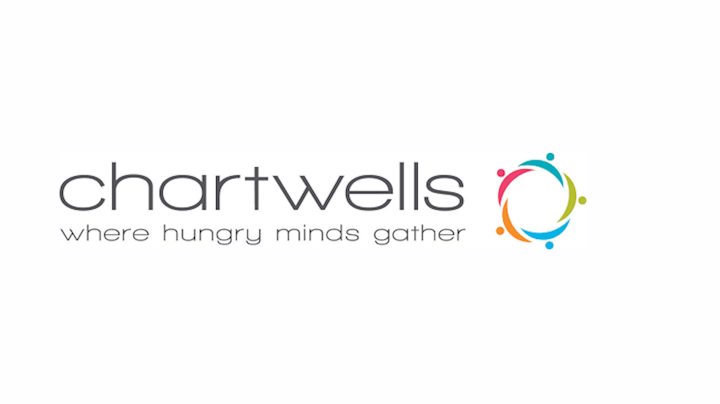 PRNewsFoto/Chartwells Higher Education Dining Services
The company announced updates to retail operations and digital offerings help students adjust to COVID-19 safety protocols on campus.  
September 24, 2020 02:00 PM Eastern Daylight Time
CHARLOTTE, N.C.–(BUSINESS WIRE)–Recognized leader in contract food service management Chartwells Higher Education today announced four safety technologies it has implemented on campuses across the country. While student well-being is always a top priority, the COVID-19 pandemic has required additional solutions to help students returning to college adjust to the new normal of social distancing and contactless pickup.
"We are always looking for ways to improve our services for our guests and this year, it's no surprise that safety was the priority. Even with the changes we made, we didn't want to sacrifice innovation," said Lisa McEuen, CEO of Chartwells Higher Education. "Our dining facilities and food service offerings are an integral part of the college campus
…
Read More