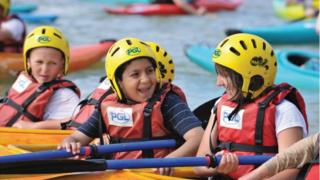 Boris Johnson is being urged to end a lockdown block on residential school visits or risk destroying the "great British tradition" of outdoor education.
Schools have reopened, as have hotels, but official guidance still advises against overnight educational trips.
Outdoor learning "faces an existential threat", providers have told the Prime Minister in a letter.
The rules are under review, governments in England, Wales and Scotland say.
But according to the letter from UK Outdoors, which represents 15,000 people and organisations, the continuing freeze on residential school trips could cost almost 6,000 jobs before January.
The letter adds: "We cannot warn the government in strong enough terms that any decision to prevent residential trips for the rest of the academic year, without support, will permanently close the whole sector."
…
Read More