Strategic Education (STRA) is the owner of several different education businesses, including two online universities (Capella and Strayer) and numerous coding schools. The company also runs the online MBA Jack Welch Management Institute program. The stock is down 31.31% from a year ago, and we believe there is significant upside.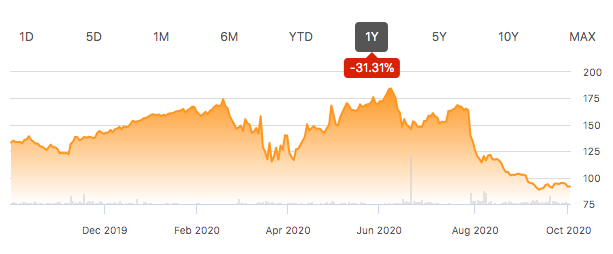 (Strategic Education Market Chart – Seeking Alpha, 2020)
Strategic Education performed well in Q2 2020 despite the pandemic

(Strategic Education Q2 Investor Presentation, 2020)
Strategic Education reports its earnings under 2 major pillars, as reported revenue for Strayer University also includes the online MBA program and the coding schools.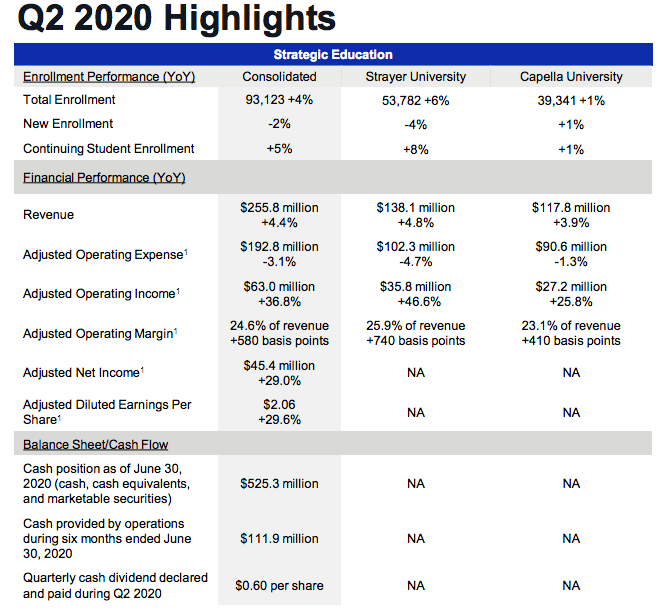 (Strategic Education Q2 Investor Presentation, 2020)
Although new enrollment was down slightly overall at 2%, it is fantastic to see that continuing student enrollment increased a substantial 5%, suggesting that students part of Strategic Education's offerings have stuck with the online school model. We believe that in the coming quarters, there
…
Read More