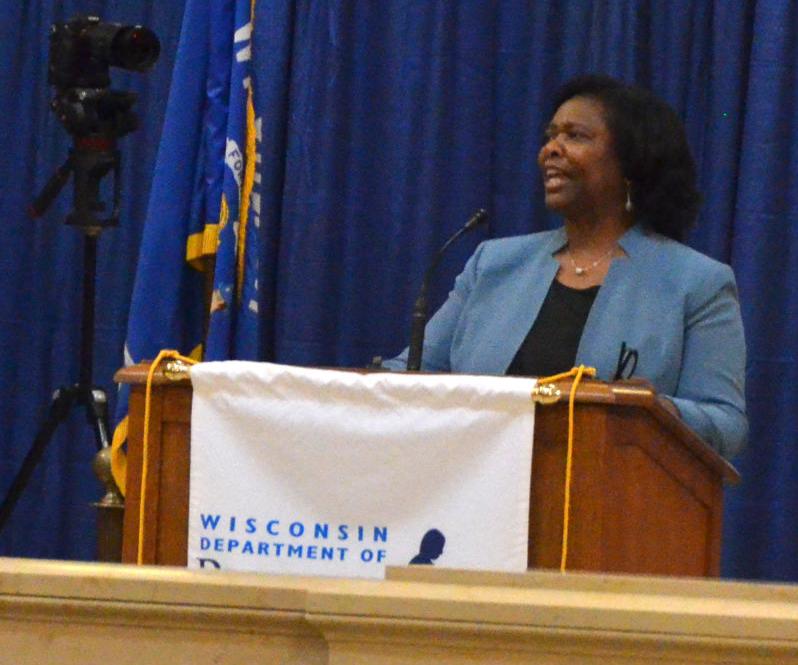 As a difficult state budget season approaches, Wisconsin's top education official announced she would propose adding money for school special education and mental health services for 2021-23.
State Superintendent Carolyn Stanford Taylor delivered her second annual State of Education address Thursday, speaking virtually via Wisconsin Eye.
"We are clear-eyed about the realities economic challenges will play in state budget decisions," Stanford Taylor said. "However, it is my hope our leaders can and will continue to prioritize public education and the needs of our most vulnerable learners."
Throughout her speech, Stanford Taylor praised educators for their work through the unexpected move to virtual learning in the spring and support of students through the summer. She also highlighted equity, a key theme of her 2019 speech, encouraging all educators to become an "agent of change."
"It is time to finally shed the title of having the largest Black-white achievement gap in the country; to examine our systems, policies, programs, and ways of engaging with students, families, and each other; to truly listen to the voices of Black and other marginalized communities and deliver inclusive learning experiences that meet the needs of every child," she said.