The Minister for Education Norma Foley will meet university leaders early this week to discuss how best to bring some level of certainty to students about the academic year and the move to digital learning amid the Covid-19 crisis.
The director general of the Irish Universities Association Jim Miley has said that the announcement by Government on Friday to deliver all classes online for the next three weeks brings extra challenges but the universities have mobilised to respond.
Mr Miley said that substantial additional supports for students to access digital learning are needed as well as mental health supports for students, who are faced with a very difficult position.
He told RTÉ's Morning Ireland that universities have no option but to respond to the public health advice and that although it is a massive logistical operation, it had been mostly completed over the weekend.
In some cases, Mr Miley said more time is needed to make adjustments to courses to provide them fully online.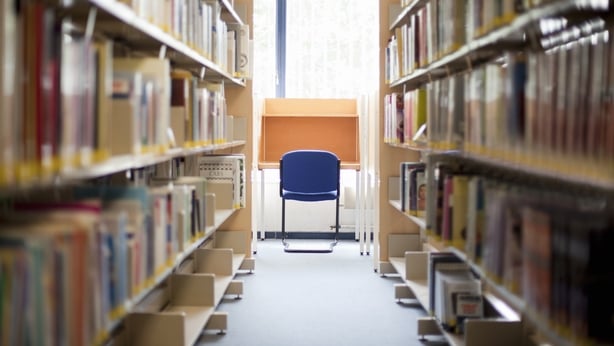 He said that the Government advice is to avoid student movement where possible.
He also said that university leaders will discuss these matters with the Education Minister this week to try and reduce uncertainty for students.
Mr Miley said that universities are providing flexible one and two night bookings on campus for students and have arranged lower rates with local hotels.
He said than on-campus accommodation accounts for less than 10% of accommodation and agreed it is very challenging for those who have secured private rental accommodation just as the academic year begins.
The President of the Union of Students in Ireland Lorna Fitzpatrick has said that connectivity and access to devices is a major concern for students and while funding has been provided, there is a logistical issue about how to access the equipment for many.
She said that many students who have signed leases for private accommodation and on campus accommodation are in a difficult position.
Ms Fitzpatrick said given that restrictions may change, students need to decide if they are happier to stay in their rented accommodation or go home.