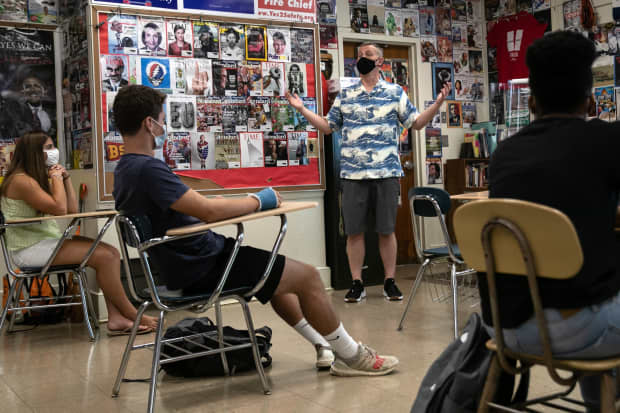 The pandemic-induced economic downturn is taking a toll on America's educators. 
Job gains during the month of September, as reported by the Bureau of Labor Statistics Friday, were weaker than expected. One of the main drivers: job losses in public education. 
Employment in local government education, or jobs largely in the K-12 public school system, dropped by 231,000 last month, the BLS reported. Employment in that sector is down by 570,300 from this time last year, according to an analysis of BLS data by Elise Gould, a senior economist at the Economic Policy Institute, a left-leaning think tank.  
Employment in state government education, which typically includes jobs at public colleges and universities, fell by 49,000. Jobs in private education fell by
…
Read More