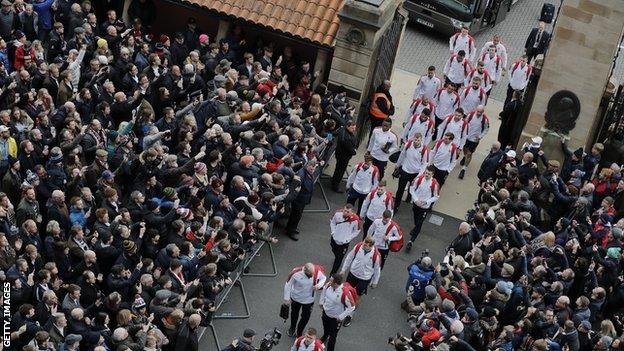 The Rugby Football Union will not ban 'Swing Low, Sweet Chariot' but will "proactively" educate fans on the song's "history and provenance".
In June, the governing body said it would review the song's use by England fans because of its links with slavery.
It has announced it will use social media to educate supporters in addition to "providing platforms for diverse voices across the game".
It comes as part of its commitment to improving diversity and inclusion.
"The RFU needs to step up its efforts to improve diversity and inclusion across our game," said RFU chair Andy Cosslett.
"We are living through testing times, but this will not deter us from grasping the opportunity to better reflect the society we live in.
"We have worked hard to understand our starting point and are now under way with
…
Read More